This series is a project of an advertising competition.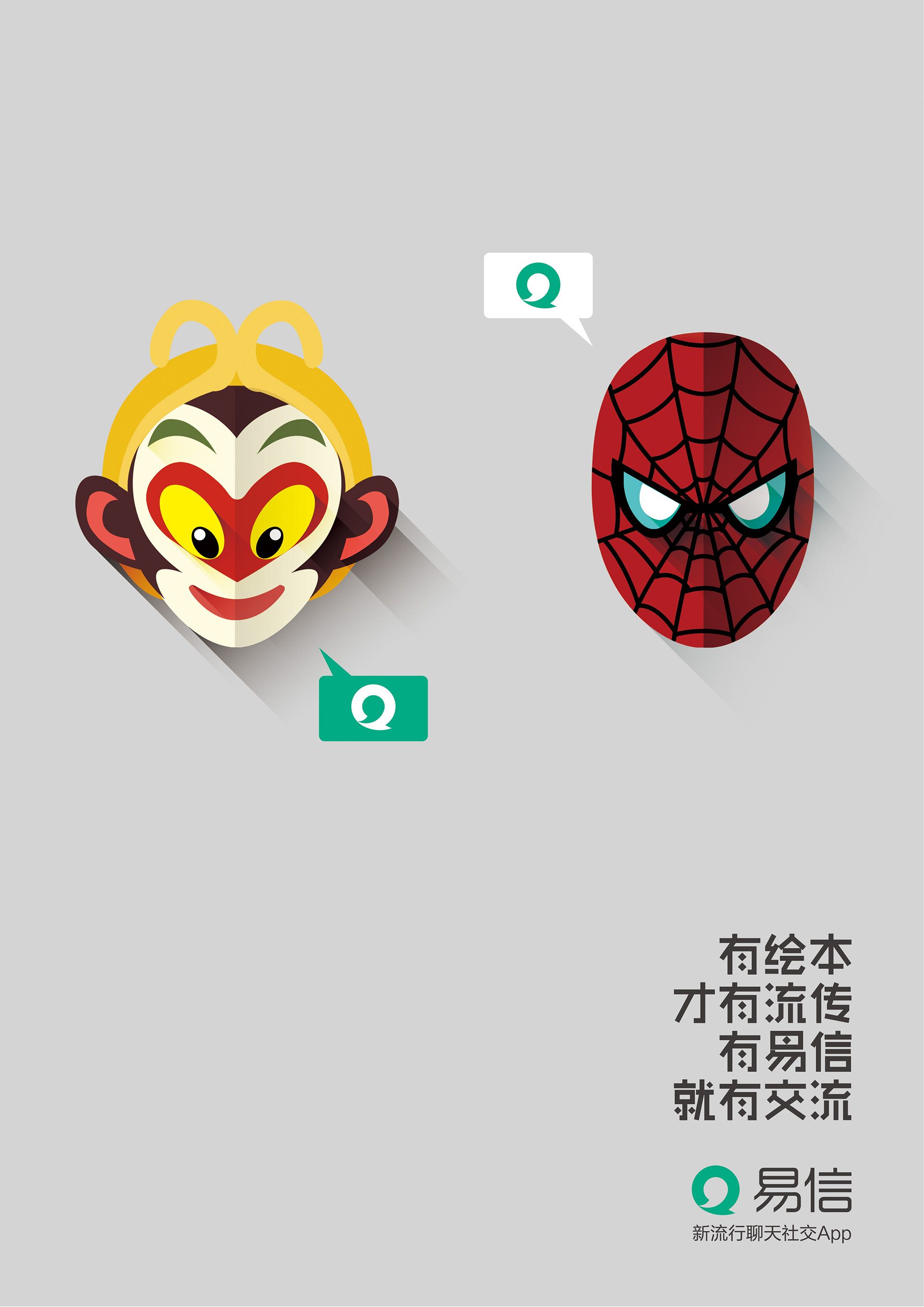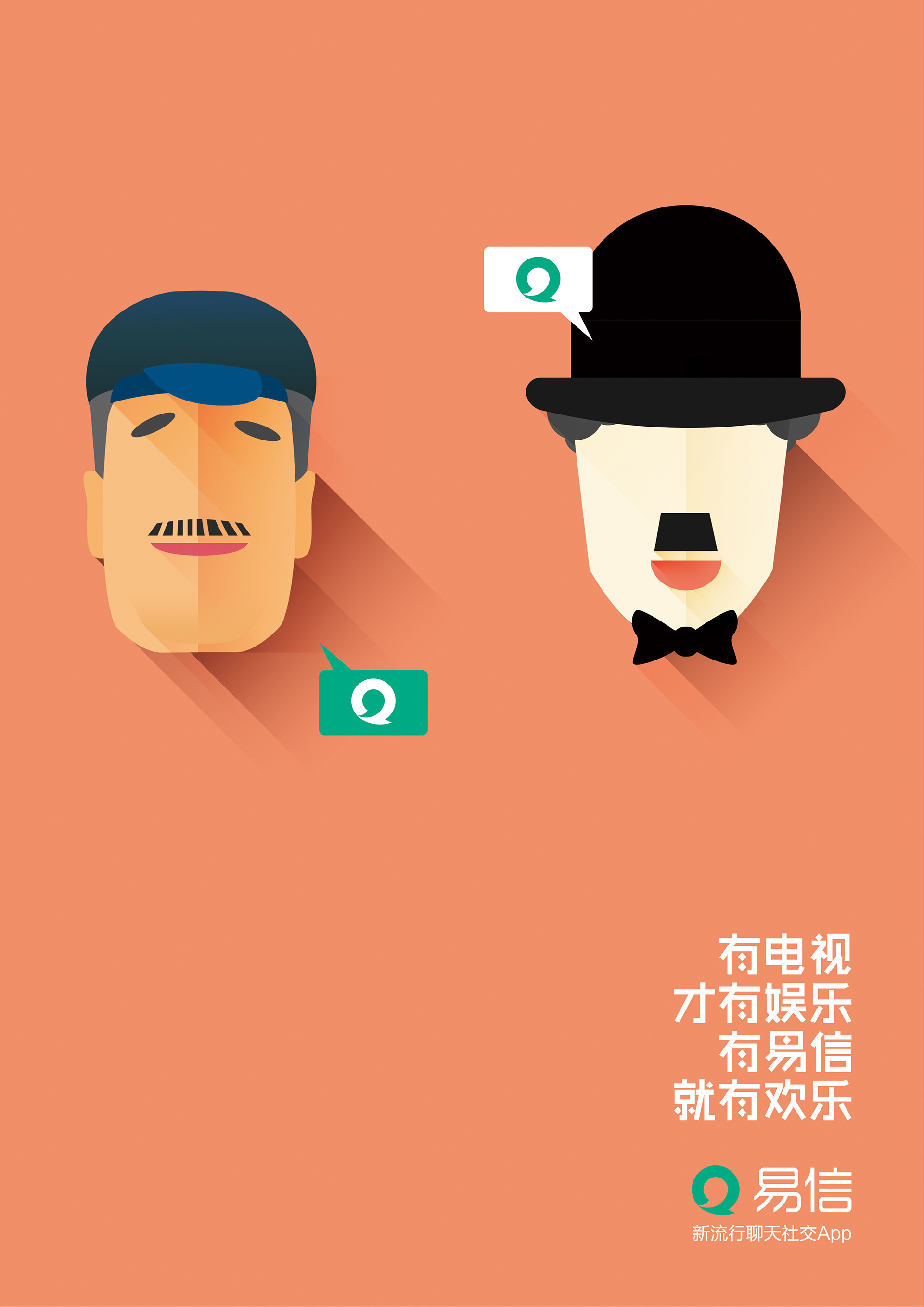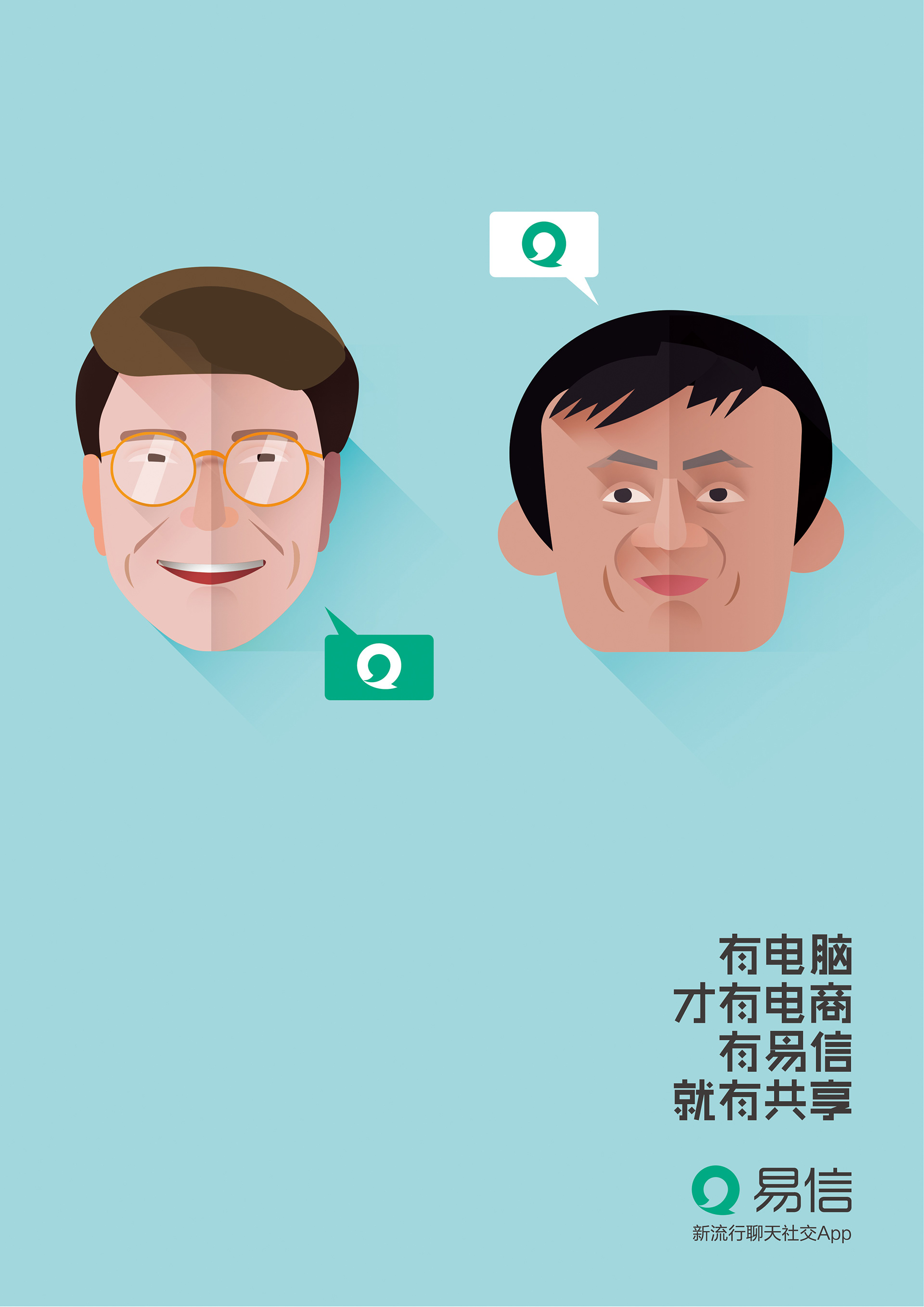 This series designed through three times of human communication; from the printed media to the Internet media, people altered their ways to communicate and gain informations.
Yixin, an app like wechat is featured as interesting while sharing as well as chatting.What I wanted to express is Yixin is a GOOD CHOICE for people to COMMUNICATING, to GAIN HAPPINESS, to SHARE something.
Which character can be easily recognized:)