Wix Design Playground & One World Books
Create an engaging marketing landing page
showcasing a One World book inspired from
its written content and visual assets.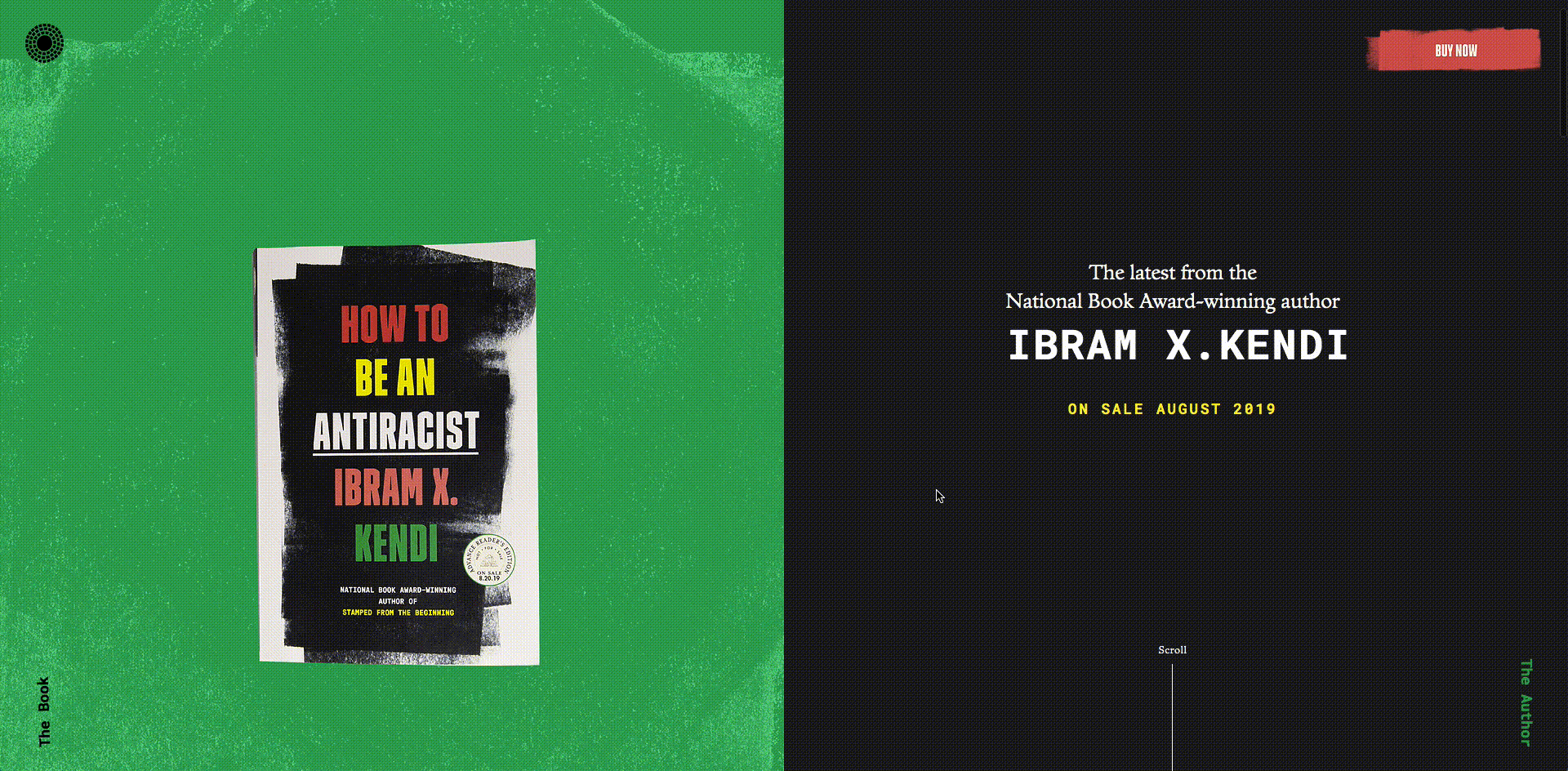 My Role:


Web Designer, Content Designer, Art Direction
Design Tool:


Sketch, Wix Editor
Wix Design Playground team worked with Penguin Random House One World Lit to design and develop engaging marketing landing pages for their four exclusive books. I chose this book among the four because I believe designing for good intention is able to make impactful changes; I have been an activist for years; last but not least, I want to learn how to be an antiracist.

Step 1 — Market Research
​​​​​​​
"Know yourself and know your enemy, and you will never be defeated"
Before concepting, I want to learn about the publishing market. How do my competitors promote their books? What is the current web design trend? What functions do book buyers look for? What are the visual representatives for racial topics?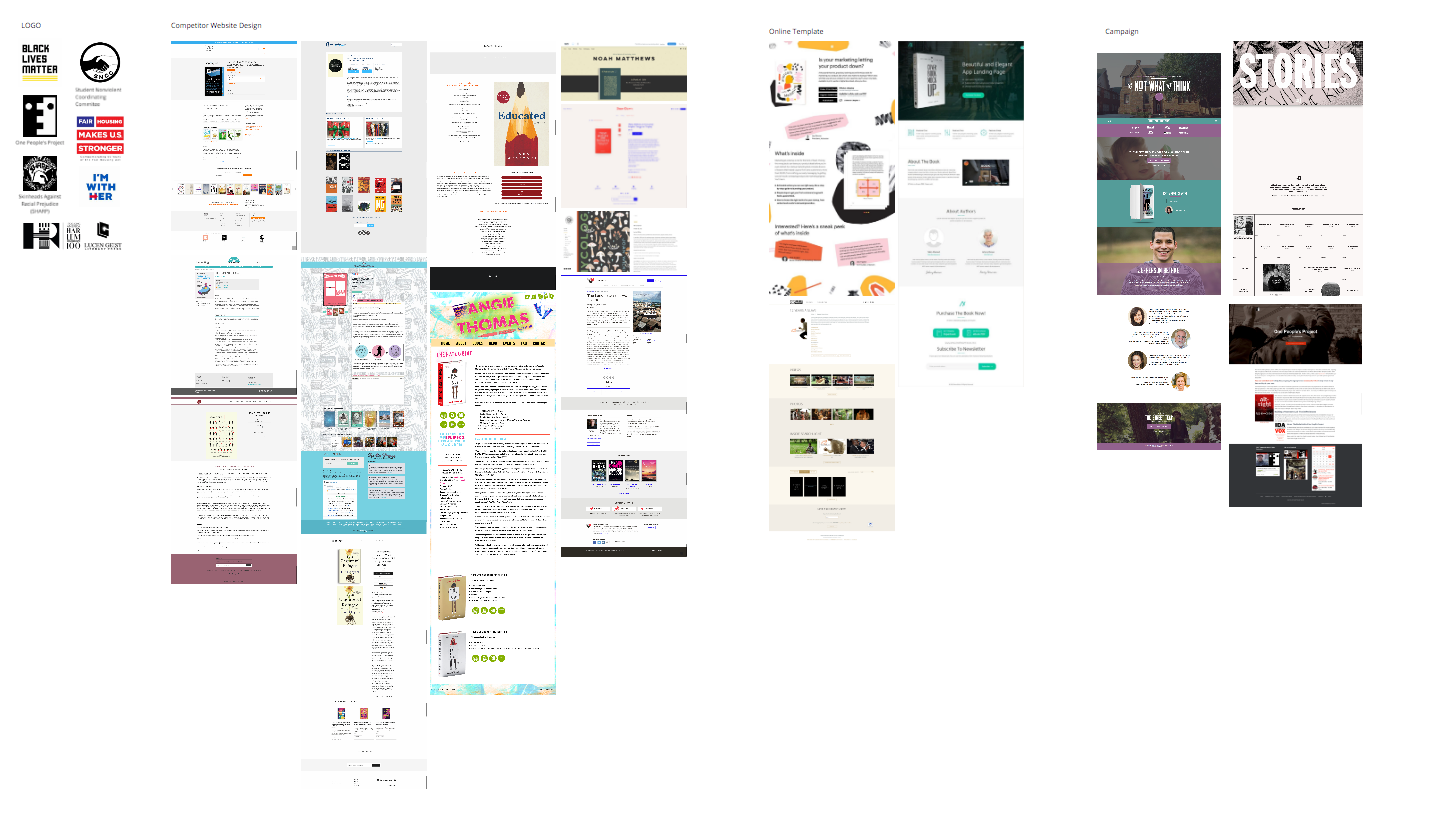 Step 2 — Know my content by heart
During the first week of my research process, I read through the book. It is extremely important to understand the subject-matter. In
How to be an antiracist
, Ibram exams racist concept through the lens of history as well as his personal experience. He claims that "The opposite of 'racist' is not 'not racist'"; there is no middle ground and we should talk about it, be antiracist, dismantle it, and eventually unite individuals. 
Fun Time!(Woohoo!) It is because I understand the book and feel the need to focus on the Call To Action—share the book, I intended to take a step back from content to focus on the book itself. I was inspired by how friends recommend book to each other—the gesture of passing the book. I see it as a way to share knowledge, which is exactly what this book needed. We need to share this book and talk about it. This book travels, with messages unite us all.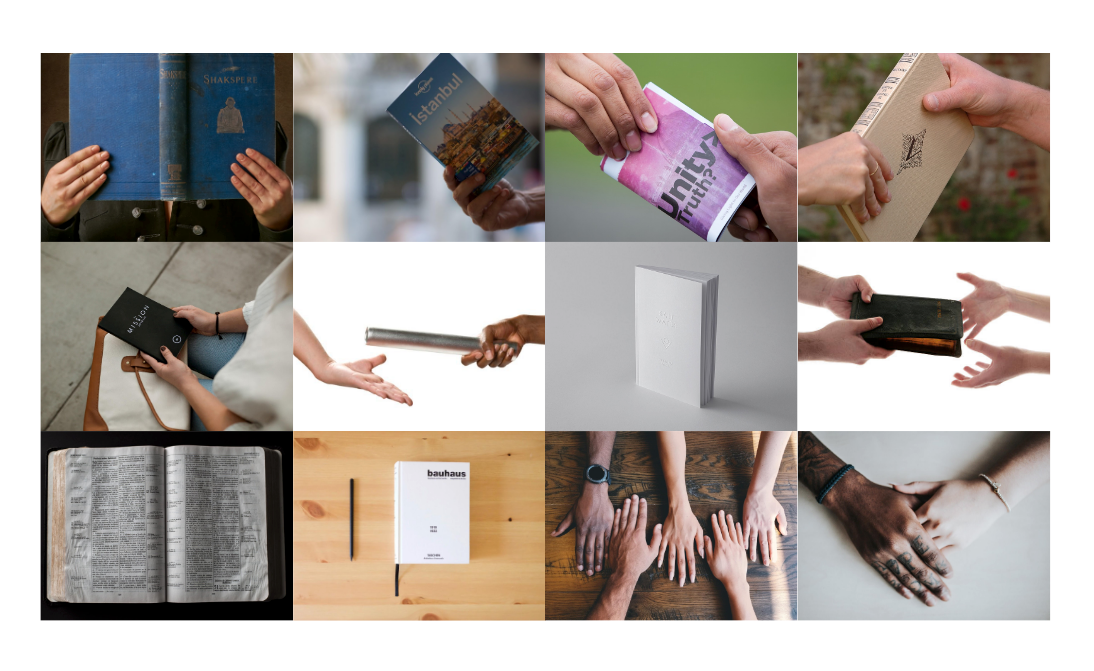 This book came with the least assets among the four, so it gave me the chance to direct photo production. All I had was fonts, cover image, and the book. Thanks to all the people who provided me with their hands and time:
In the design process, I utilized the scrolling effect in Wix Editor. Started as the book, as users scroll through the page, it reveals this book gets passed through hands. This book unites us all—all races, all gender, and even all religion. 

Hope you enjoy it!

AND PLEASE BE ANTIRACIST!